Golden Fallow
Design for the temporary open Space, Castle Berlin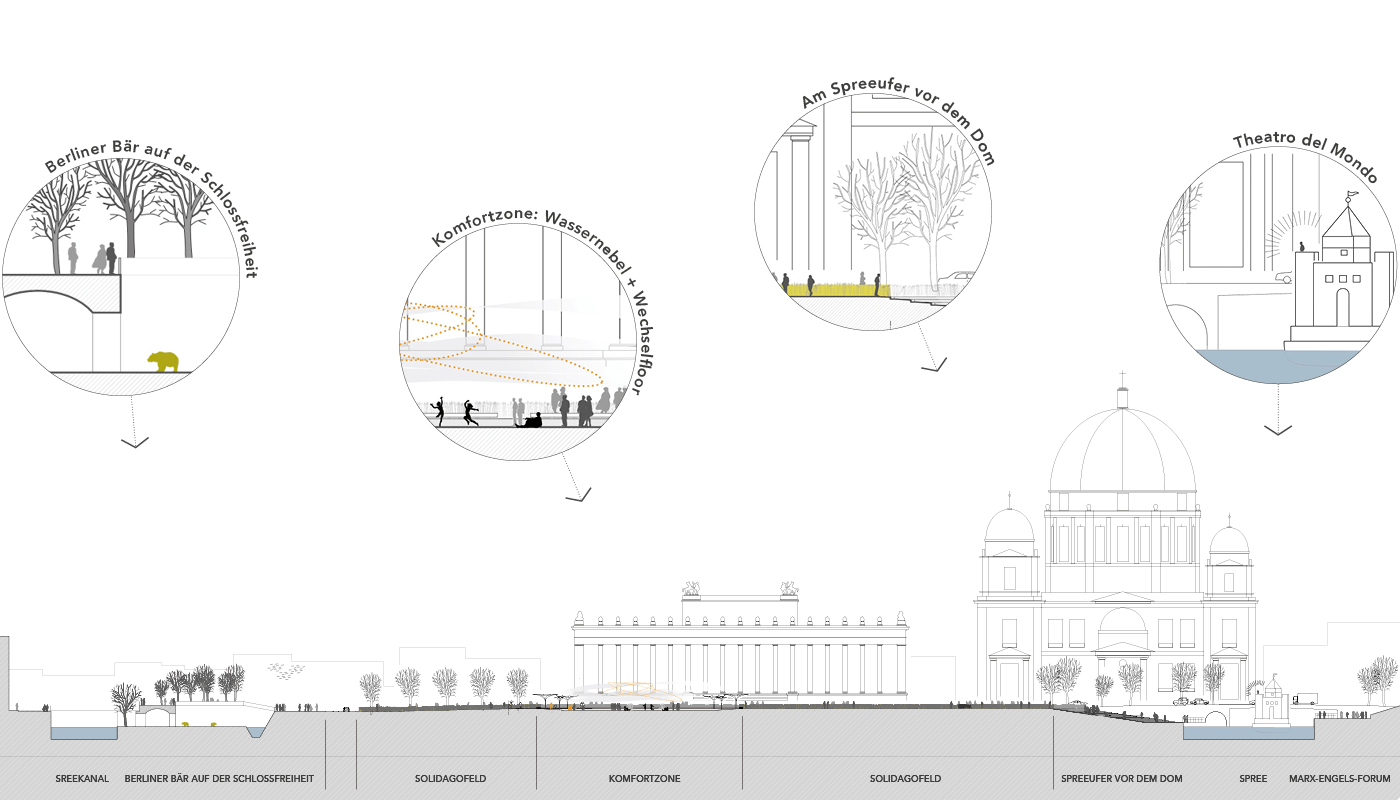 Between 2007 and 2012, the central Berlin castle area was an urban wasteland comparable to fallow land. Under the three-field system, fallow describes the condition of a field with the least human interference, in which the soil is allowed to recover for future crop rotation. Here, the wasteland is therefore seen as a positive state that symbolizes a change of use, a time during which the land can relax in anticipation of a future use.
After the fall of the Berlin wall, open spaces were like fallow lands: they became cultural hubs as they provided ample space for life, culture and appropriation. Here ideas were born, clubs formed and new movements developed. Goldenrod is a pioneering plant found on fallow land and thus a silent indicator and symbol for the change of use; it marks the transition between two states.
On the central part, the goldenrod forms a closed carpet up to one metre high, a field of an unusual kind. Archaeological excavations and construction sites become part of the plant field. The medicinal herb grows rapidly and is hardy, removes pollutants from the soil, spreads rapidly and is able to regenerate quickly after disturbances and thus fills in gaps caused by excavations. Goldenrod is also the luxuriant gold of late summer, letting the world shine a little when the flowers of high summer have long since faded.
The field stretches between the banks of the river Spree and the Spree canal. The central comfort zone is part of the field, measures approximately 3000 square metres and lies in the contour of the former castle courtyard between the castle foundations. Climate-conditioning functions and an interchangeable floor improve the micro climate and attract users. In particularly hot summer hours, water mist is sprayed through recessed nozzles, compensating for the radiant heat.
---
Open Space Design Competition
---
Programme: temporary use of the fallow land after the demolition of the Palace of the Republic
Client: DSK Deutsche Stadt- und Grundstücksentwicklungsgesellschaft
Location: Schlossplatz, Berlin, DE
Year: 2006
Author: Joachim Schultz-Granberg, Jorg Sieweke, Jan Schombara
Team: Tashy Endres, Anne Fenk, Manuela Koelke, Gunnar Rönsch, Ida Sandström, Felipe Schmidt, Christopher Strein
---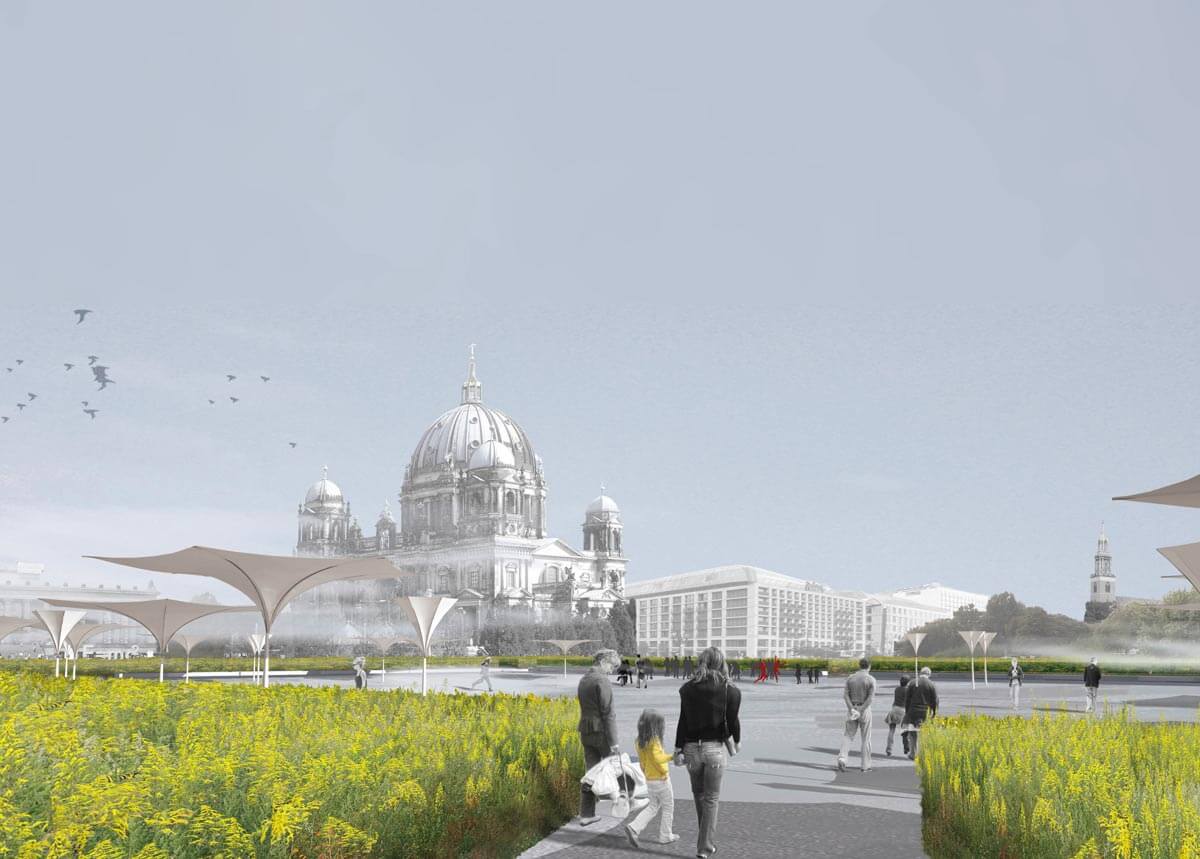 similar projekts
Domhof Vreden
Station Area Freiberg am Neckar