Station Area
Urban Redevelopment, Freiberg am Neckar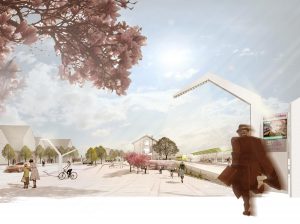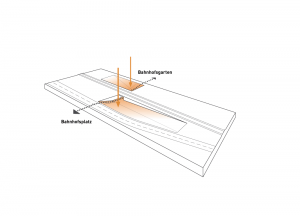 Gentle slopes situated to the north and south of the main train station largely replace the narrow pedestrian underpass and connect the neighbourhoods separated by Bahnhofstrasse.
The station forecourt in the north forms a kind of public lobby for the city, which is fitted with a generous, south-facing stairway along its longitudinal flank. To the south, a terrace-formed garden faces the adjacent quarter and mediates the existing height differences. Passers-by can linger here for a while.
The new northern course of the Bahnhofstrasse widens a previously unusable residual strip, creating buildable vacant lots. Terrace houses with a view of the Neckar valley lie on the steep slope. At the same time, the relocation of the road concentrates the noise emissions from rail and street traffic and, thus, supports the financing of the enterprise as a whole through the land sale of public property.
In the first phase, immediate actions at minimal costs are proposed, emblematically marking out the forthcoming urban development: existing fruit trees in front yards will be complemented by new plantations in public spaces; scrapped rail carriages incorporate the "rolling programme", and street furniture, especially developed for the area, provides for lighting, information and orientation.
---
Contract for urban redevelopment, 1st prize
---
Programme: Design of the access to the railway station and master plan of the approx. 18 ha large railway station environment. Part of the exhibition Realstadt – Wünsche als Wirklichkeit Berlin 2010
Teil der Ausstellung Realstadt – Wünsche als Wirklichkeit Berlin 2010
Location: Freiberg am Neckar, DE
Year: 2009
Client: City of Freiberg a. N.
Team: Joachim Schultz-Granberg
Partner: Kubeneck Architekten
---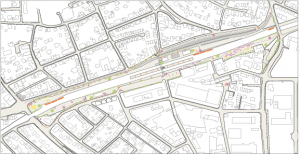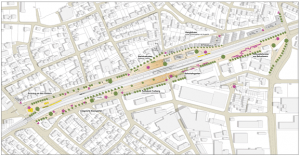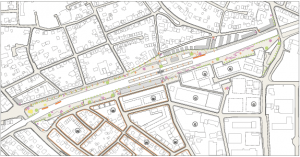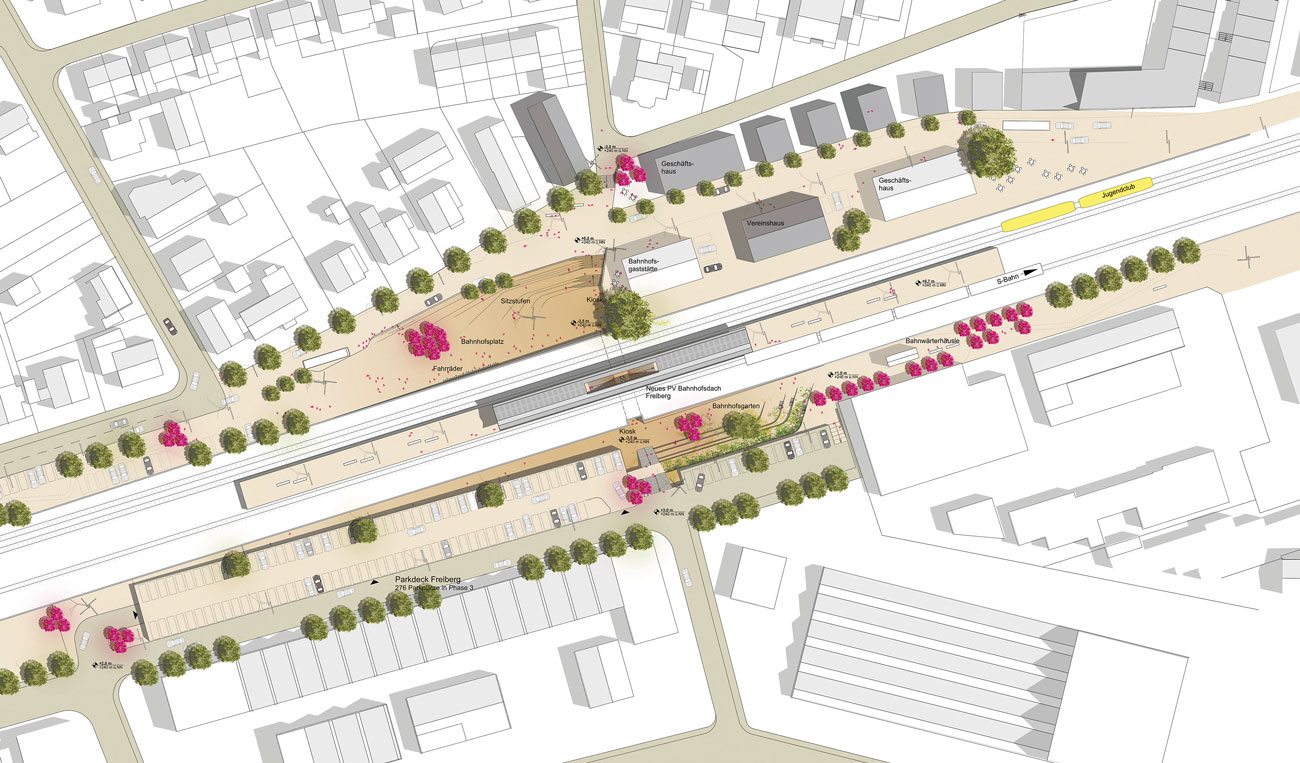 similar projects
Domhof, Vreden