Xeritown
Masterplan for an Arid City, Dubai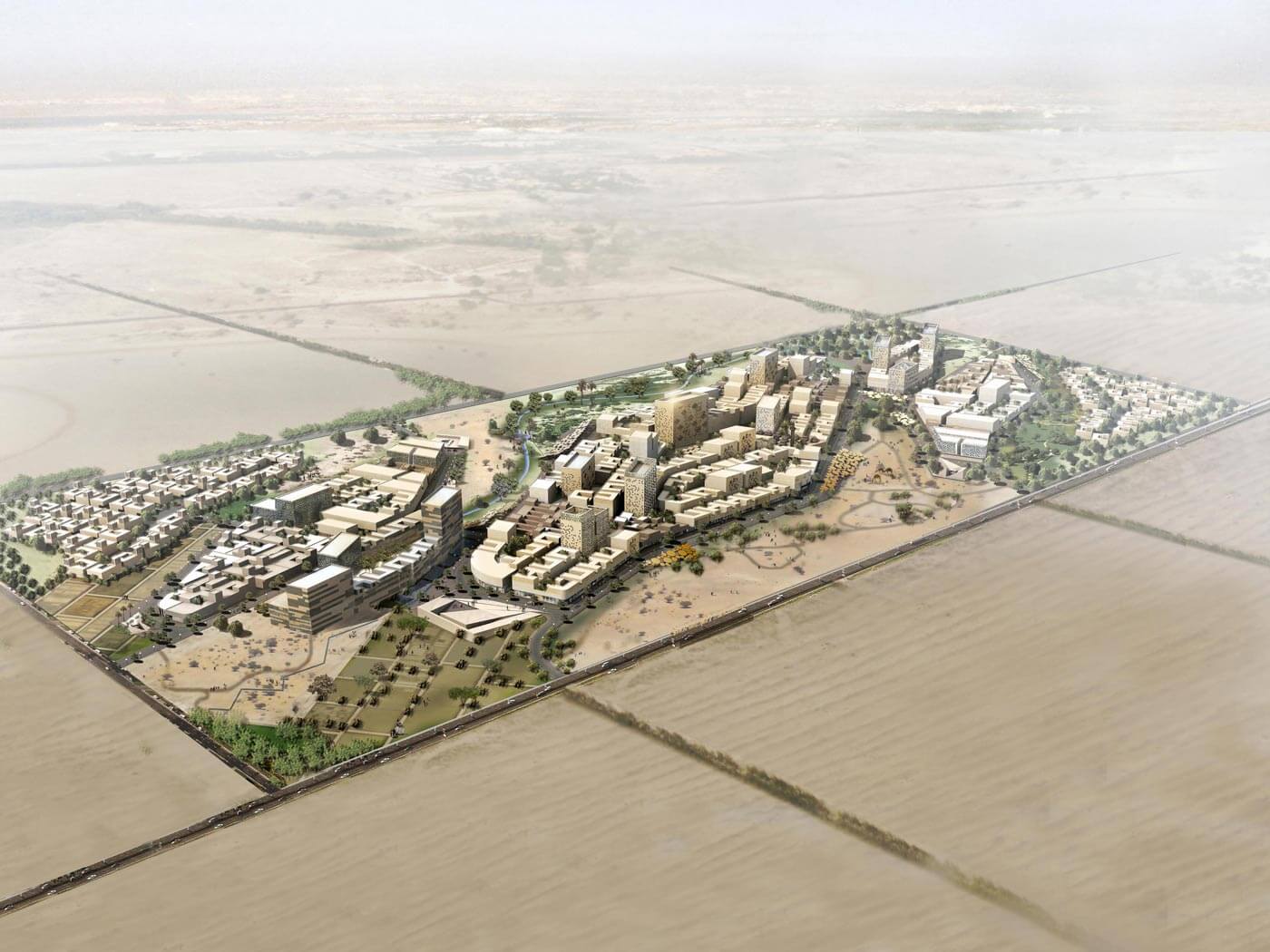 Xeritown is a sustainable mixed-use development in Dubai. It provides housing for approximately 7000 inhabitants and is located in Dubailand, a planned extension of the city towards the inland desert. Instead of considering the site as a tabula rasa the urban structure reacts on local climate conditions.
The built up area has been compressed to occupy only 50% of the site as an immediate reaction to climate in order to achieve a compact shaded fabric: its structure is defined by alternating narrow pedestrian alleys and small squares, typical of Arabic towns. This urban tissue is divided in elongated islands that are orientated so to gain from the prevailing winds crossing the site. The cool breeze from the sea is channelled between the islands and through the longitudinal cuts in the urban fabric, while the hot wind from the desert is deviated above the development. Natural ventilation is enhanced by a rugged skyline breaking up airflows on the scale of both low rises and towers. Similar dynamics determine the formations of the dunes in the desert, thus the development appears as dune scape where the urban islands could be interpreted as a consolidation of the desert dunes.
The project applies a multitude of strategies for achieving an ecological quality and energy conservation like reducing energy demand by minimizing solar gains thanks to north-east orientation natural ventilation and earth pipes, dimmable LED street lighting, photovoltaic panels to generate low-voltage direct current electricity and roof top turbines; strategies for the conversion of recourses by the reduction of the demand of potable water thanks to low water-use appliances, grey water recycling for irrigation and water saving irrigation systems, low maintenance landscape, re-use of soil present on site and waste-recycling facilities, strategies to reduce carbon emissions by easy access to public transport and by extensive shaded and well ventilated pedestrian and cycling network.
---
Master Plan for a Sustainable City
---
Programme: 59 ha, GFA: 486.000 m2, apartments for approx. 7000 people and subsequent residential uses
Awards: Holcim Award 2008 for Sustainable Construction (Regional Acknowledgement Prize), Cityscape Architectural Awards 2008
Location: Dubai, United Arab Emirates
Year: 2006 / 2008
Client: Dubai Properties, United Arab Emirates
Team: SMAQ – architecture urbanism research: Sabine Müller, Andreas Quednau mit Joachim Schultz-Granberg, Team: Therese Granberg, Ludovica Rogers, Felipe Flores, Kathrin Löer, Valle Medina, Martino Sacchi
Partners: X-Architects (Dubai), Johannes Grothaus Landscape Architects (Potsdam/Dubai), Reflexion (Zürich) Licht, Buro Happold (London) Infrastruktur und Nachhaltigkeit
---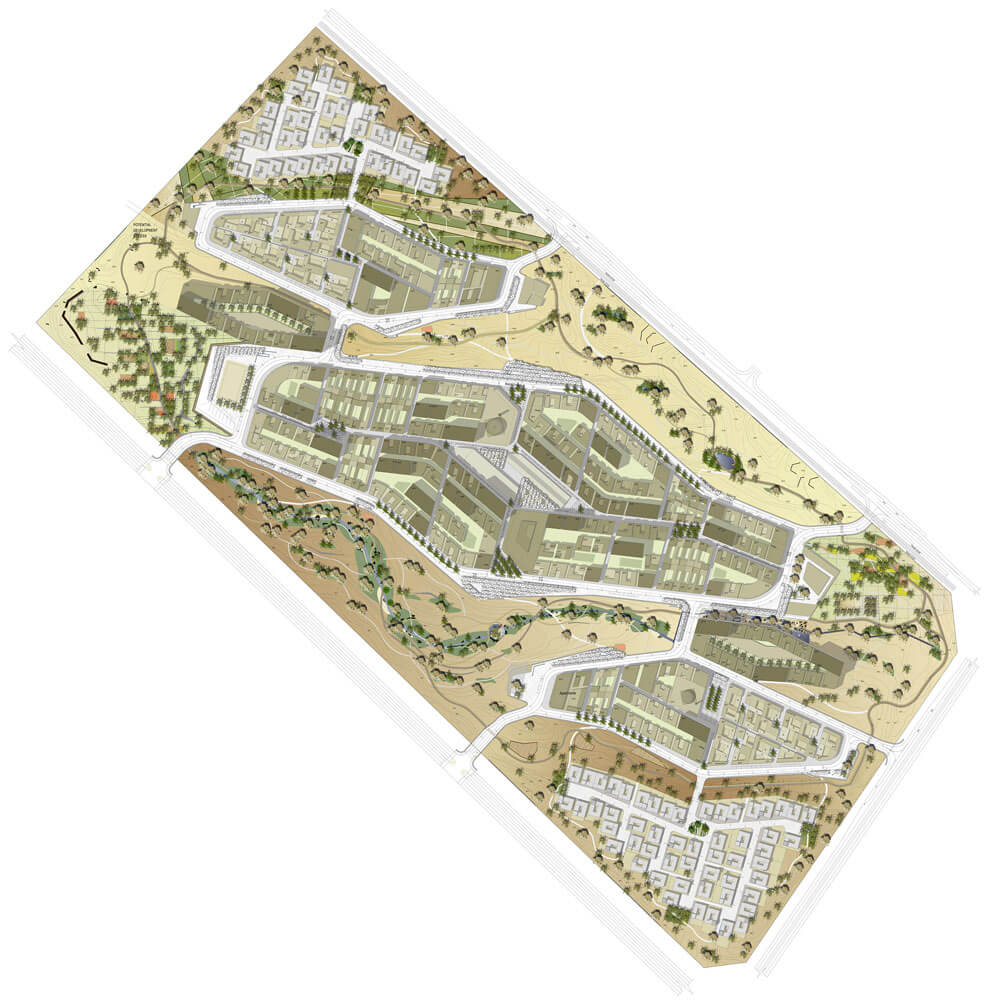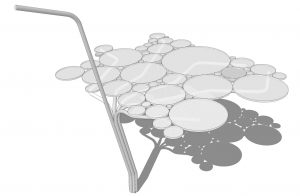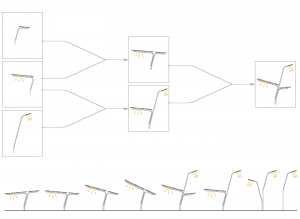 left: Cross section – the proportions of the narrow corridors between the buildings guide the wind across the roofs to the right: longitudinal section – wind flows between the buildings and cools the public space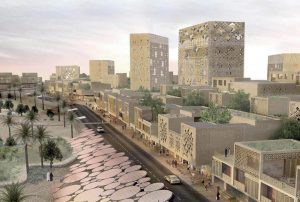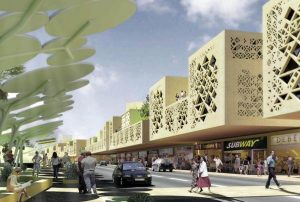 projects wirh similar themes
Research Project "City and Wind"