Meerbusch – Osterath
Conversion School Area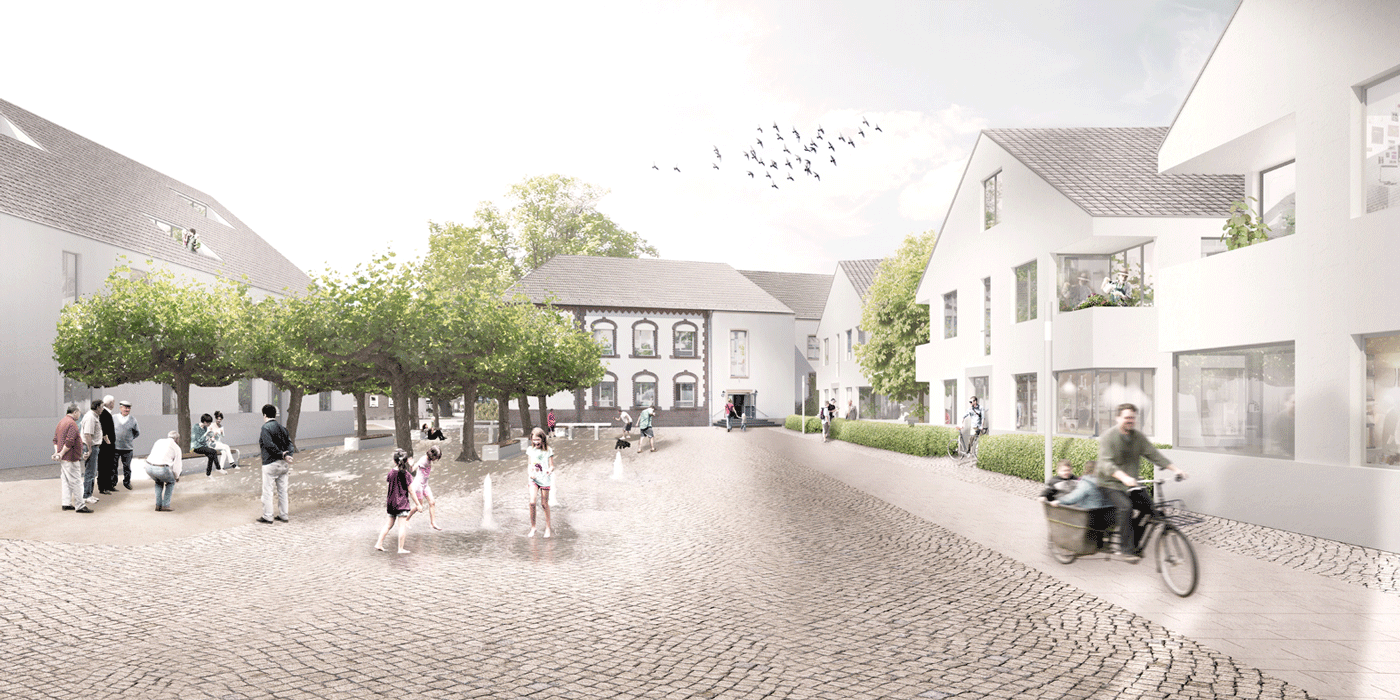 An ensemble of town houses complements the existing buildings and forms a network of important links reaching out and connecting to the surrounding town. At the central crossroad, a local square, flanked by old plane trees, becomes a new meeting point north of the city centre. Residential areas with gardens combined with communal space form a high quality living quarter.
The former schoolyard of the Barbara-Gerretz-School becomes the new central square at the intersection of two pedestrian main roads. From here it is possible to quickly reach neighbouring areas in all four directions: the town centre and church in the south, schools and kindergartens in the west, city park and railway station in the east and neighbouring residential areas in the north.
As a result of the planning, larger contiguous building plots, situated on the northern edge of the area, can be developed efficiently. The urban villas react to the irregular layout of the plot and the demarcation of the different development stages. They enable a diversity of ground plan solutions. The buildings can be constructed step by step according to the different phases of the project.
---
Masterplan Conversion, Competition, 1st price
---
Program: 120 apartments, 3,4 ha
Location: Meerbusch-Osterath, GER
Year: 2016 – 2018
Client: Stadt Meerbusch
Team: Therese Granberg, Joachim Schultz-Granberg, Martin Dennemark, Daniel Heuermann
Partner: bbz landschaftsarchitekten berlin
---
section, view to the North

related projects
Oxford Barracks