Living at the Park
Wasserstadt Oberhavel, Berlin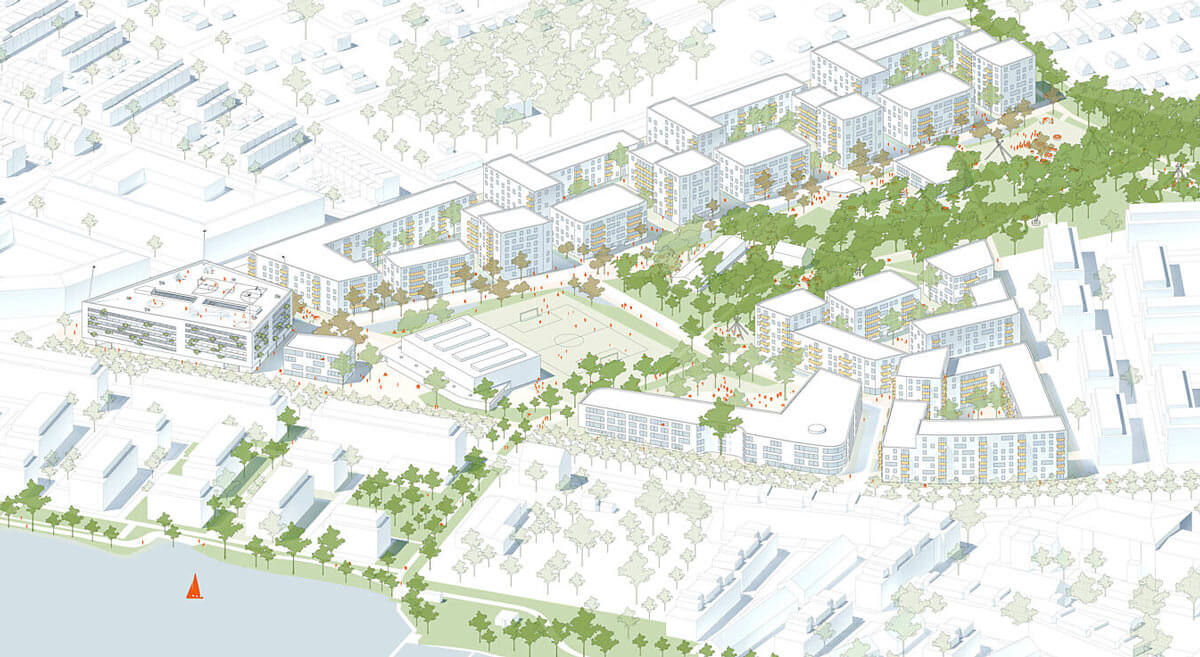 The centrally located city forest is supplemented by public and communal uses and represents the green centre of the new quarter. Here all paths converge. Listed buildings, kindergartens and leisure facilities are all situated in "clearings" under the trees. Each plot is given an address next to the forest and the river Havel is not far away.
The plot has a lush public green area that covers approx. 25% of the land. It consists of two different typologies of open space: The protected area, minimally accessed by open-pored paths, and kept in as close a state to nature as possible. Only two listed buildings and some playgrounds are located here. Outside the protected biotope a wide boulevard along the edge of the forest offers space for public use.
The urban design subdivides the building masses into individual building plots, creating different neighbourhoods. Each neighbourhood has its own character and consists of a linear block, a tower and a city villa, offering different residential typologies.
The deliberately chosen "hybrid typology" charmingly combines the advantages of urban inner-city blocks and open linear and solitary buildings. Semi-private, sunny and ventilated courtyards, which offer protection against noise from the adjacent streets, are created.
---
Urban planning realisation competition
---
Program: Car-free living and subsequent residential uses, 10 Ha
Location: Berlin-Spandau, GER
Year: 2018
Client: GEWOBAG
Team: Therese Granberg, Joachim Schultz-Granberg, Tobias Birkefeld, Daniel Heuermann
Partners: Ludloff Ludloff, Herrburg Landschaftsarchitekten, EIBS GmbH Verkehrsplanung
---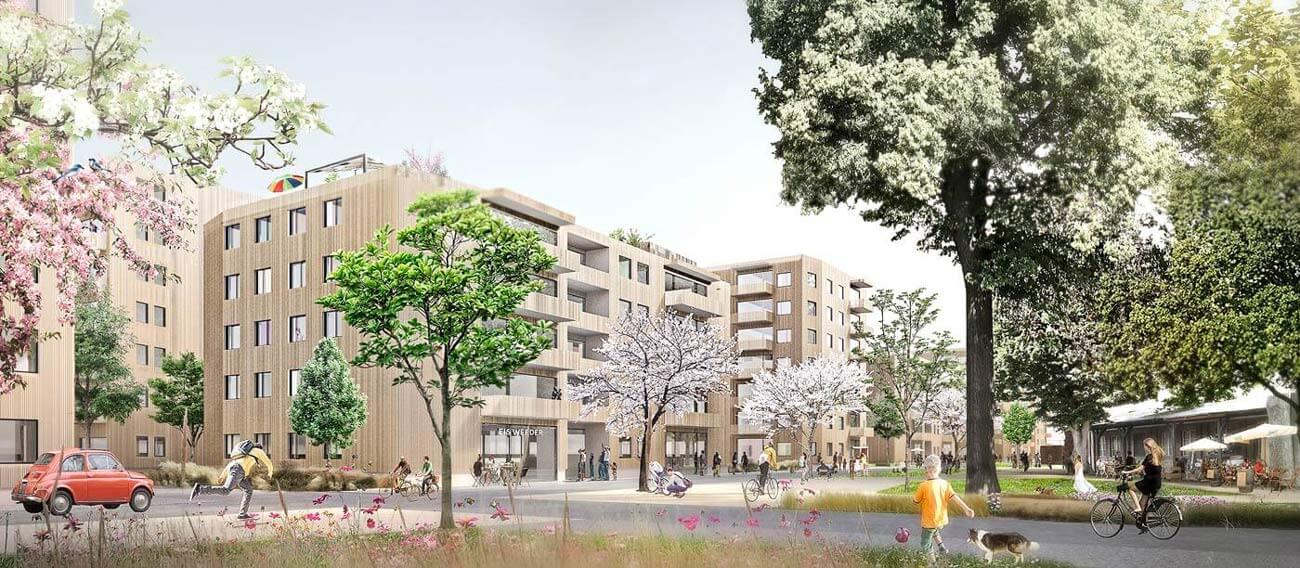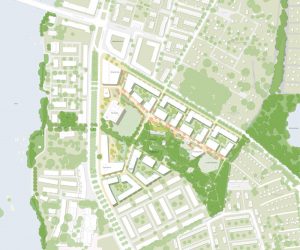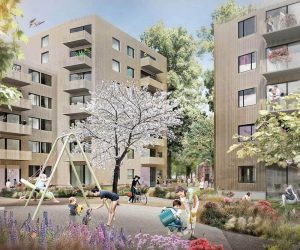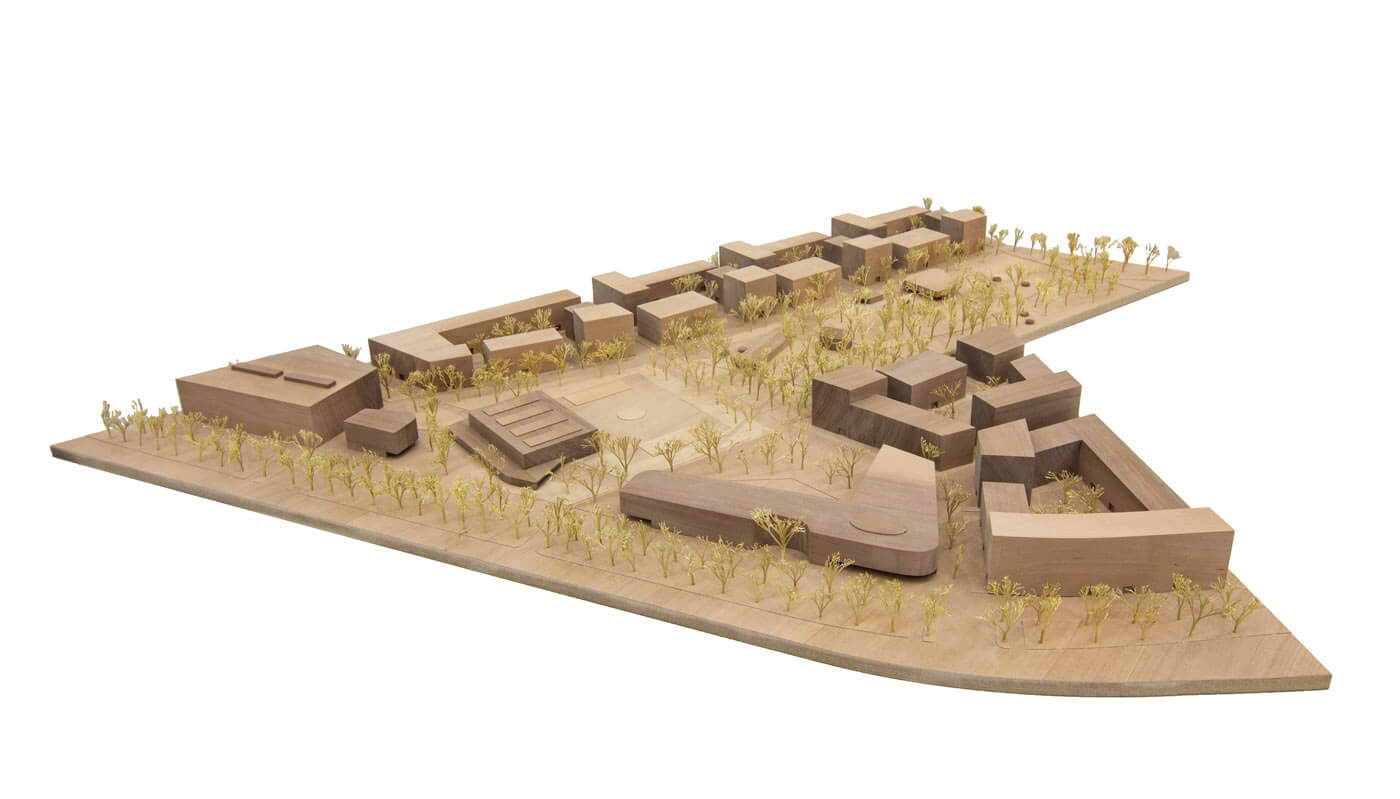 related projects
Conversion Oxford-Barracks, Münster