Green Loop
Masterplan, Greven
The centrally located old school building is transformed into a new Community Centre which forms the public front to the multigenerational park. This is where the Loop begins and ends, a ring-shaped green corridor that accommodates the existing row of trees, gives space to athletes and flâneurs and links the quarter to the few possible existing paths. The Community Centre and St. Franziskuskirche stand opposite each other along an axis. Together with the multigenerational park, the church square and the square in front of the former School it form a sequence of open spaces, addresses and quality of stay – creating space for a lively quarter.
The former school and sports grounds are embedded between an industrial estate and private properties and are almost hermetically enclosed on three sides. All possible existing connection points are activated by the surrounding green loop and enable a necessary minimum of circulation. The rear location is broken up at the open southern entrance with the multi-generation park. Here the paths meet exactly at the old school building, which forms the centre of the neighbourhood as a source of identity. The old school building is of great architectural value and is very much appreciated by the local inhabitants. The conversion into a community centre can therefore be easily approved.
The new quarter offers a wide range of housing for all stages of life, a mixture of different typologies from more urban situations (rows and small town villas), terraced houses to courtyards with partly spacious gardens. Many apartment buildings have the privilege of direct access to the park.
---
Competition
---
Program: community centre with surrounding neighbourhood  4.6 ha
Location: Reckenfeld, Greven (GER)
Year: 2019
Client: City of Greven,
Team: Therese Granberg, Anna Beckmann, Daniel Heuermann
---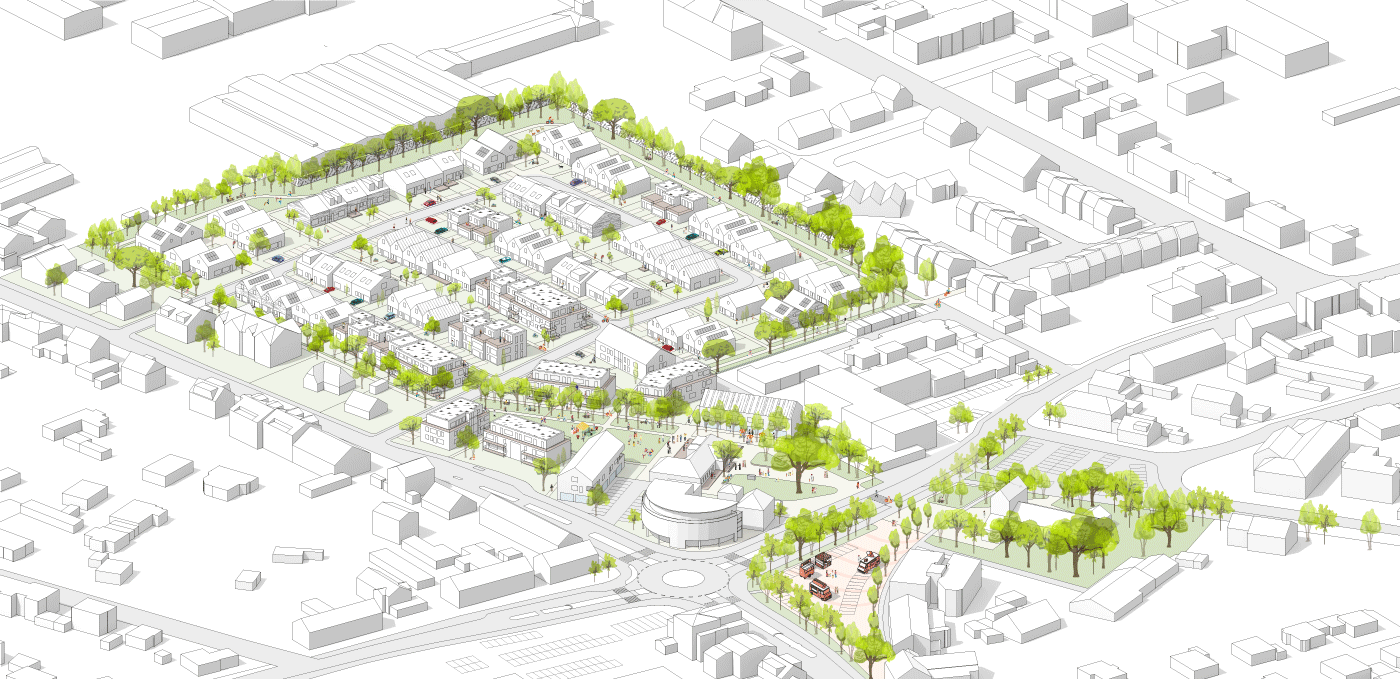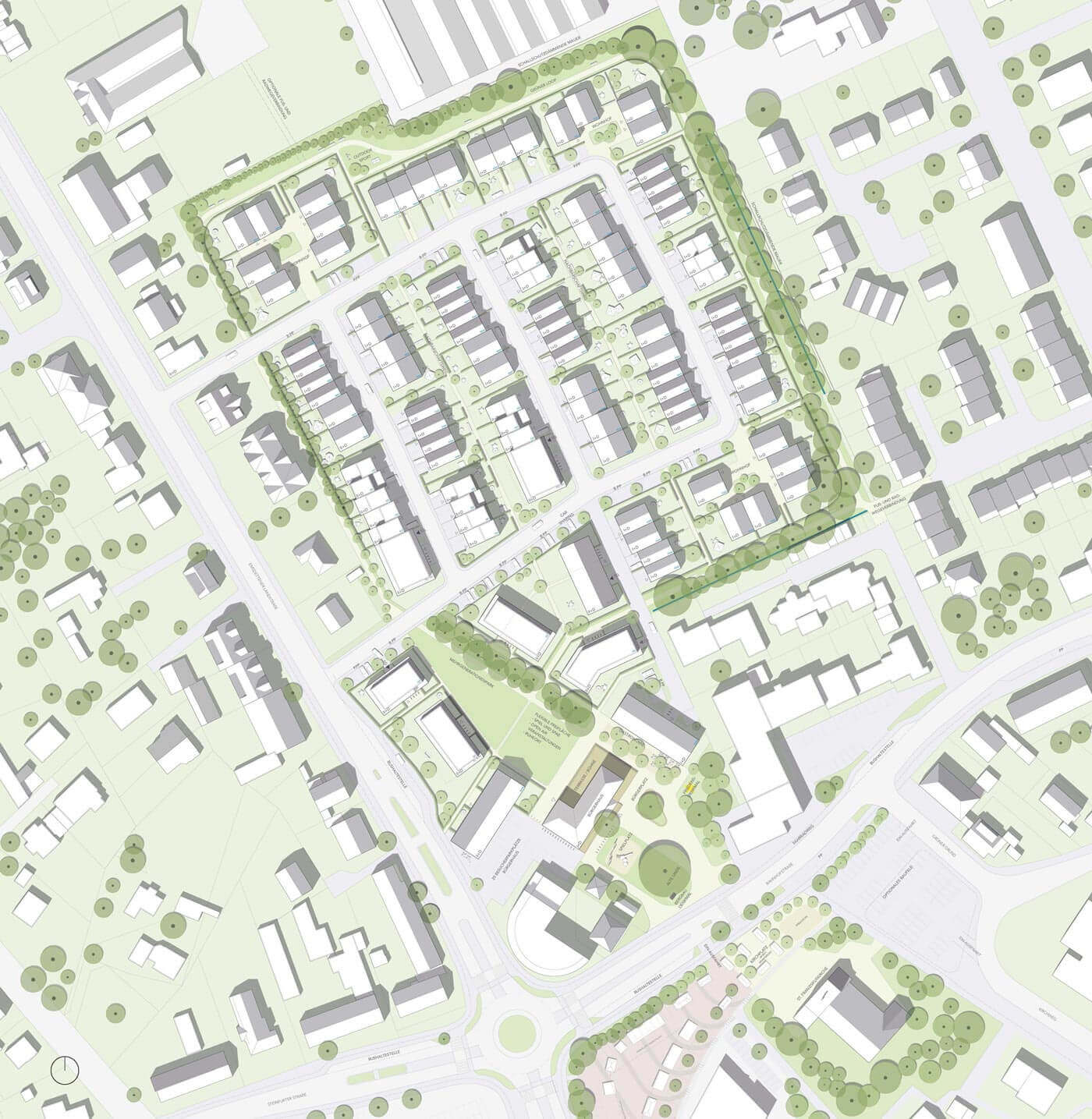 related projects
Conversion School Area Meerbusch-Osterath