Fabulous Halemweg
Community centre for a modern housing estate, Berlin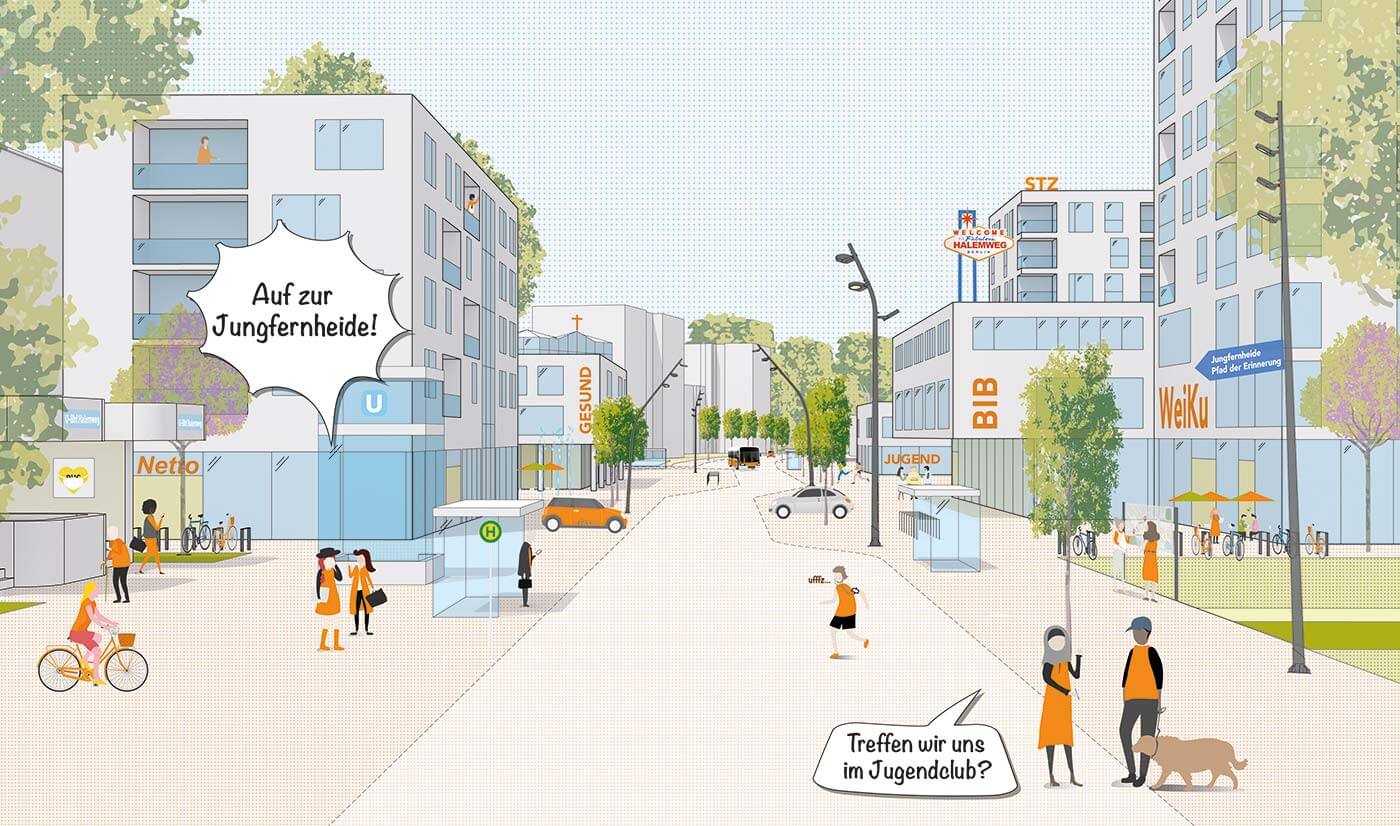 "The street is a room by agreement… a community room dedicated to the city for common use… its ceiling is the sky." (Louis Kahn 1959) – The new road Halemweg is a street conceived in this spirit and will form the central spine for a series of communal spaces and public buildings. It connects the U-Bahn and the Jungfernheide public park and serves to integrate the neighbourhoods.
The Halemweg works as a linear artery that connects surrounding areas, joins up the old and the new, creates flexible, multi-use spaces and develops further the modern ideal of a green urban landscape for relaxation while at the same time organising the distribution of open areas. Separation of the various modes of transport is done away with in favour of a shared space. The Halemweg becomes an effective linear sequence for circulation and movement, while also providing high-quality accommodation and places for communal activities. Coming out of the underground station, one cannot but admire the vital green space of the Jungfernheide park on the horizon.
The urban space network is a means of organising public areas, creating important pathways and defining uses. Addresses for both new and existing buildings are formed. The basic elements of the spatial network are three areas with different programming, oriented in a North-South direction. Behind this structural approach lies the fundamental concept of "urban lightness", which aims to further develop and reinterpret modern urban planning without resorting to the typical Berlin block structure.
---
Competing Urban Planning Appraisal Procedure, 1st price
---
Program: Concept for a community center,  7 ha
Location: Charlottenburg-North, Berlin, GER
Year: 2019-2020
Client: City of Berlin
Team: Therese Granberg, Joachim Schultz-Granberg, Anna Beckmann, Daniel Heuermann, Yannick Schulze, Anna Nötzel
Partner: bbz landscape berlin
---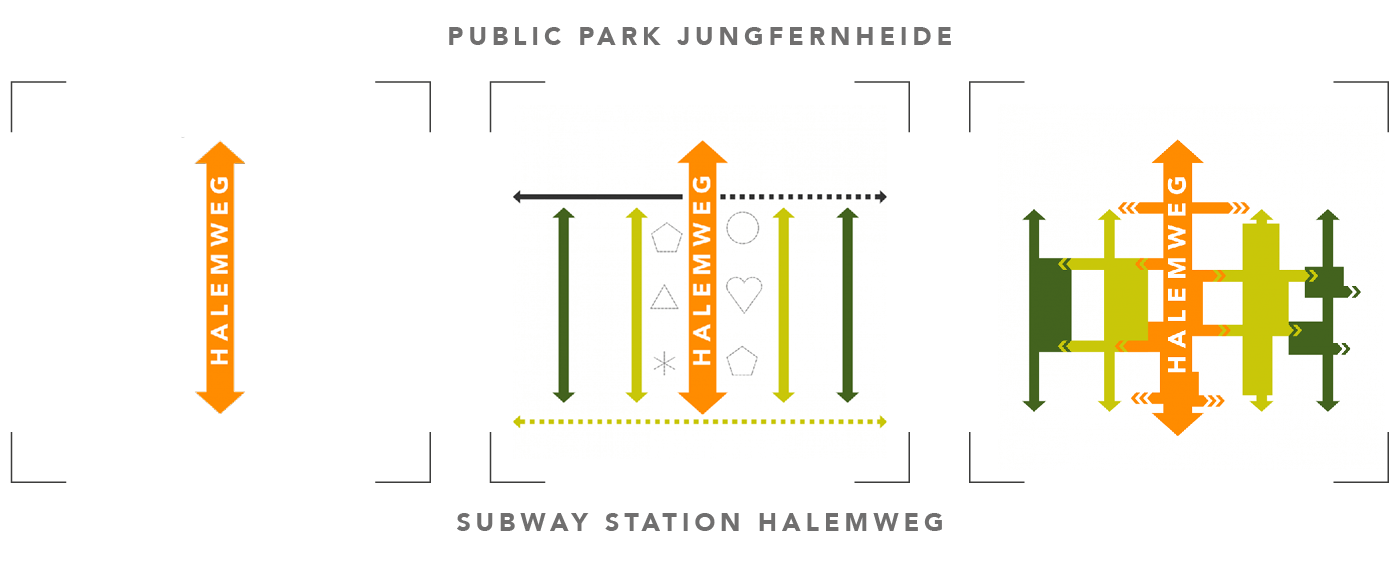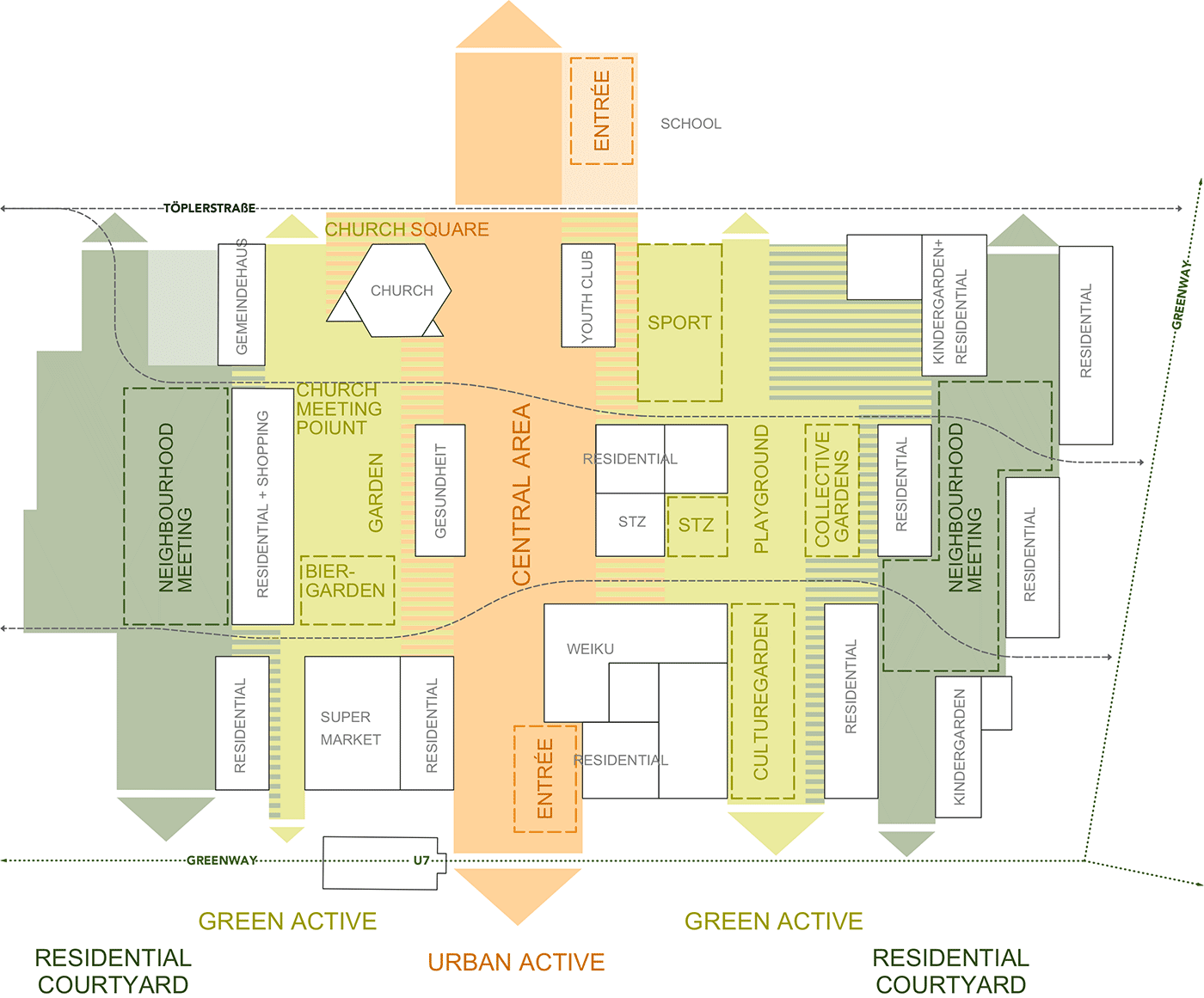 Urban Space Network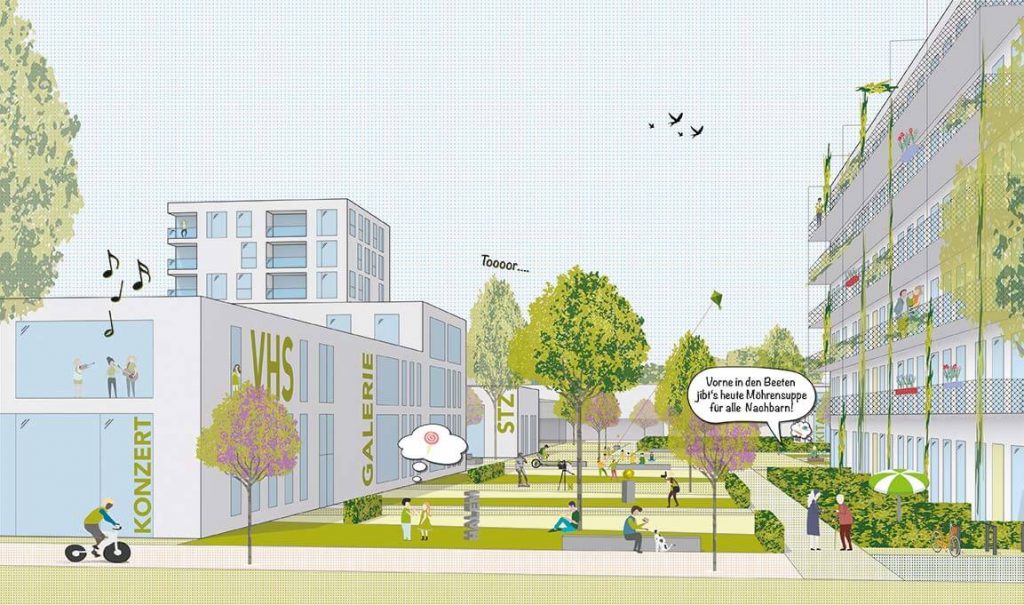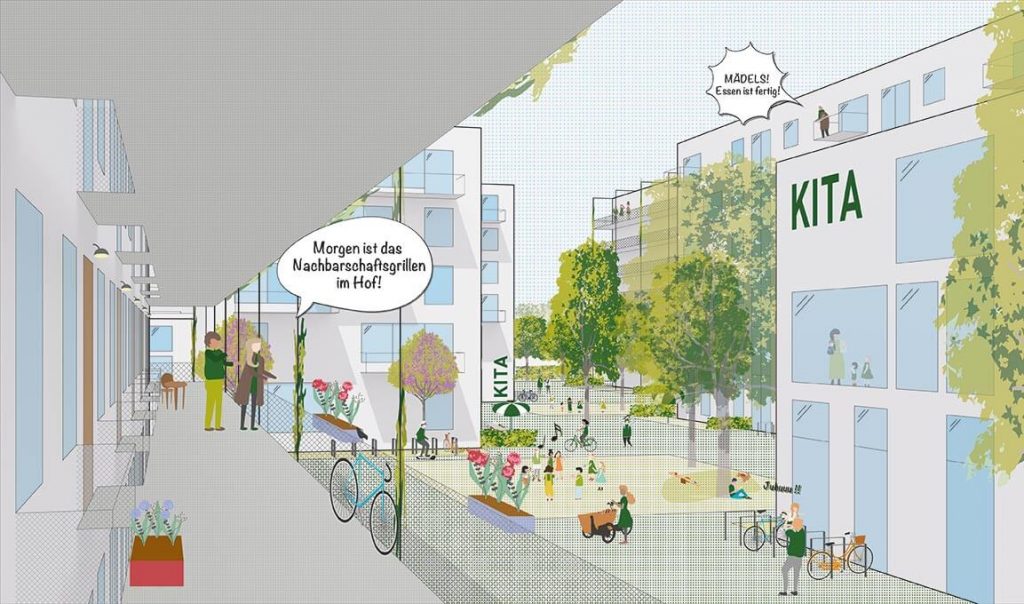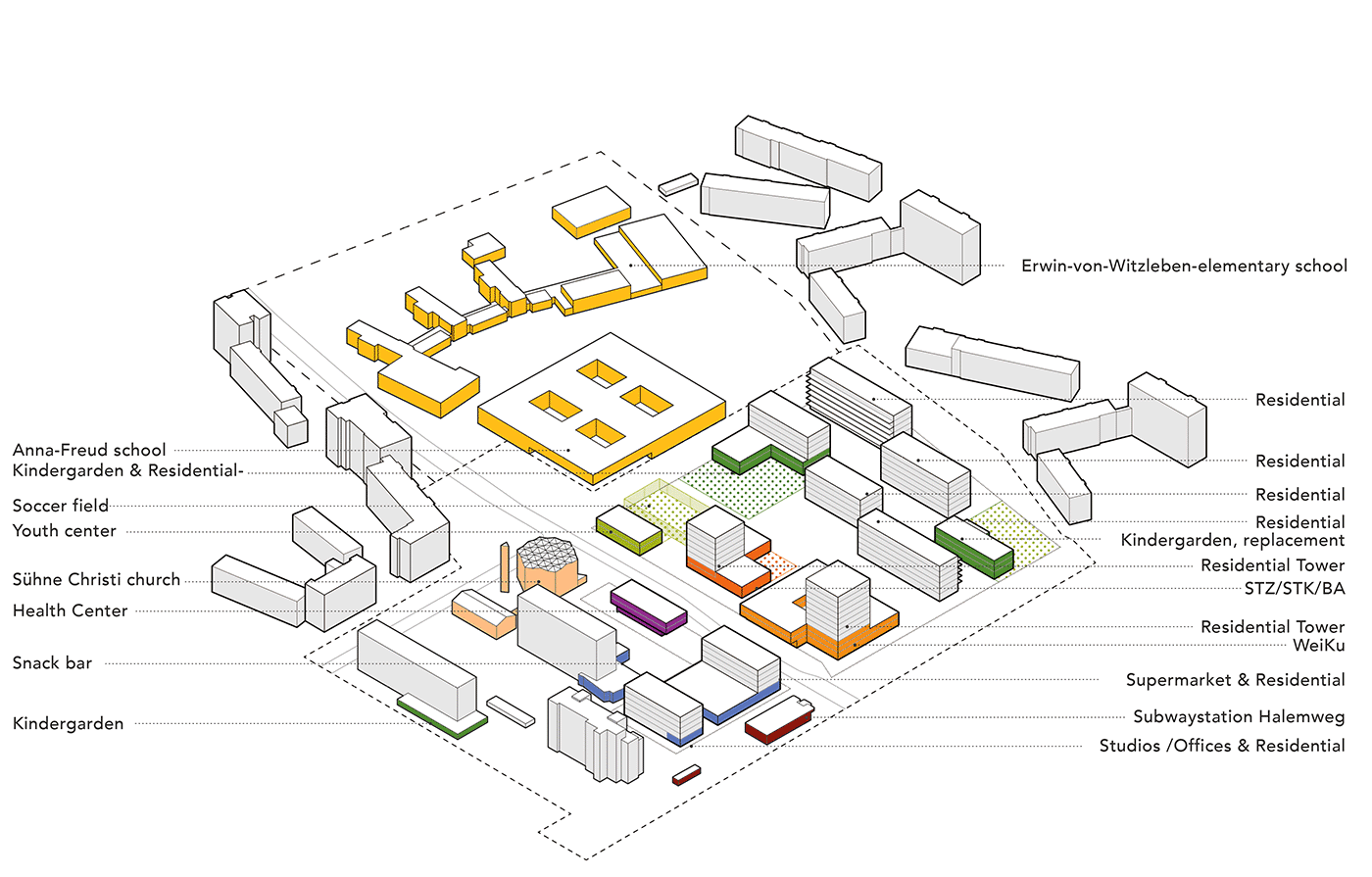 related projects
Town Hall Lippstadt (DE)