Lindau
Vision for Lindau, Lake Constance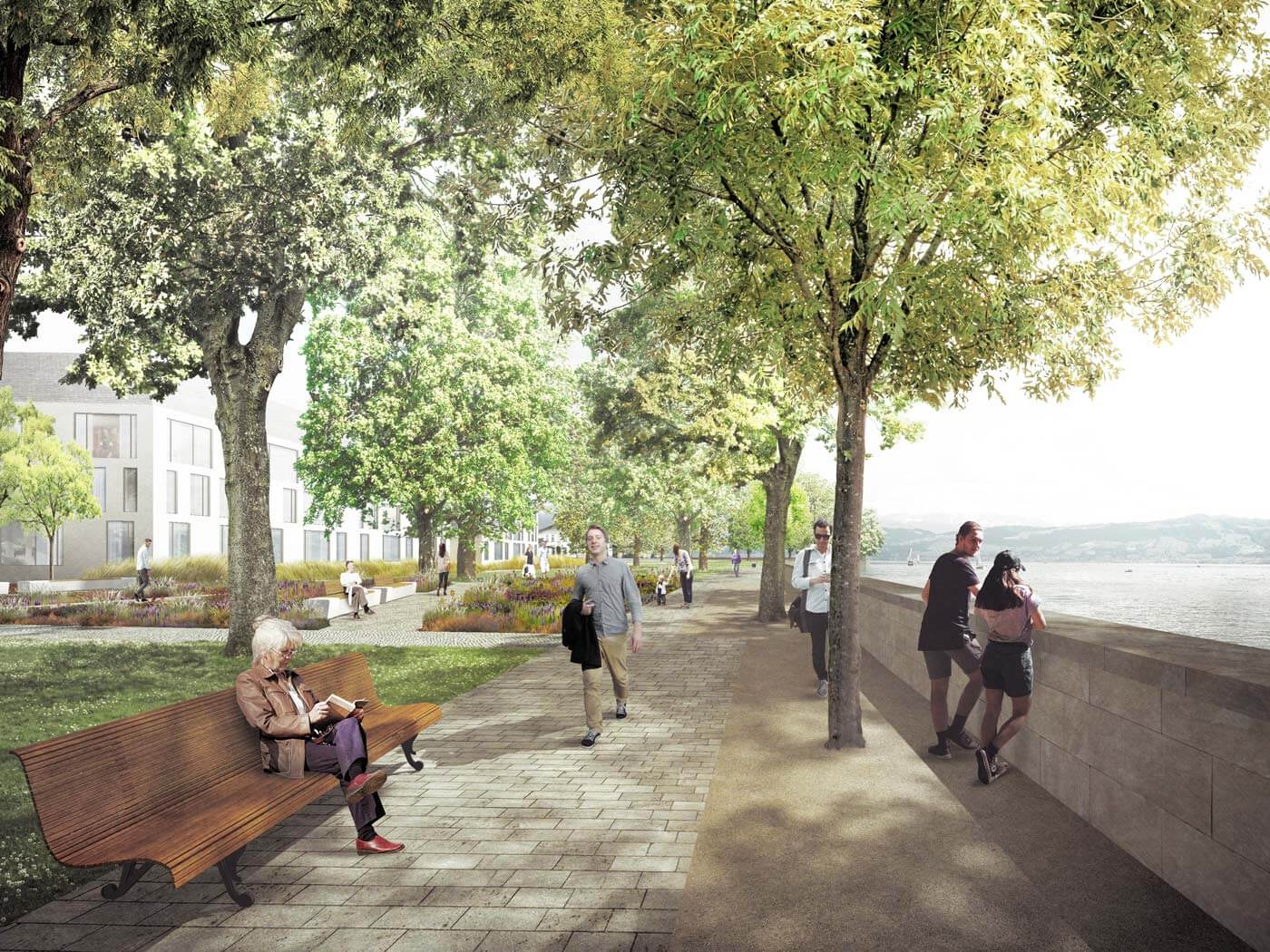 The high-quality public open spaces of Lindau lie along the shores of Lake Constance and are oriented towards the open water area and the Alpine panoramas. Together with the existing parks and green areas our new design forms a continuous open space system of island gardens to make Lindau a "waterfront garden city".
A new residential quarter is being created on the site of the former P5 car park. Its basic structure reflects the medieval land parcels of the area. The residential streets will be designed as shared surface. In the centre of the quarter is a tree-lined square with a fountain. The elevated inner courtyards of the residential block offer tranquillity and privacy.
The basic typology is a space-creating block structure that consists of a plinth with building cubic shapes, a residential courtyard and specifications for the roof shape in accordance with the Lindau design guidelines. These are the ingredients for the typological formula, which can be modified according to the situation: Height, size and shape of the building block adapt to different situations inside the quarter. The elevated courtyard shields residents from the streams of tourists and can alternate in height according to the way the surrounding street is built. In this way, it creates different situations for meetings, stops, encounters, and leisure.
---
Competition for the realisation of Hintere Insel Lindau, recognition
---
Programme: Garden show, living and subsequent living uses, approx. 8 ha
Client: City of Lindau
Location: Lindau at lake Constance, DE
Year 2016
Team: Therese Granberg, Joachim Schultz-Granberg, Tobias Grothues, Simon Wienk-Borgert
Partner: bbz landschaftsarchitekten berlin
---